Fundamental Analyst
Eight Global
Amsterdam
Wat is vereist?
Bachelor working and thinking level; degree is not required
Analytical skills, in-depth knowledge of the crypto-market
Fluent in English, preferably also Dutch
You live within traveling distance of Amsterdam
You can work both in a team and independently, you can handle the quick developments of the crypto-market
Affinity with crypto
Wat krijg je?
€2.700 - €3.700 gross p/m (based on knowledge and experience)
32 to 40-hour working week
up to 26 days of holiday
Courses and training opportunities in the field of crypto
Laptop, business card and home working facilities
Wat doe je?
30% Research
25% Content creation
25% Searching for promising projects
10% Answering community questions
10% Internal meetings
Deze vacature is gemaakt op basis van gesprekken met medewerkers in de functie. Zo krijg jij een realistisch beeld van de baan.
Vacature
As a Fundamental Analyst at Eight Global, you are responsible for searching promising projects for the community of the organization to invest in. Your research consists of researching Twitter, podcasts and YouTube videos, as well as looking at industry trends around you. Besides that, you perform on-chain analyses, analyse white-papers and contact communities to discuss projects. Because of this, it is important that you already have (some) experience and affinity with the crypto industry. 
When you come across a specific project, you immerse yourself in the data surrounding this project by reading whitepapers and blogs on the topic. You research who is behind the project; the amount of volume the project has, whether the project is growing, and if there are any special events coming up. You also investigate other elements, such as the purpsoe of the project, the chance of succeeding, and tokenomics and partnerships.  You write down your findings and explain why the investment is interesting. You also work on other content creation, for example for the Eight Global Youtube Channel.
In addition, you answer questions that come up in the community. Since the group is largely made up of beginners, these questions are normally easy to answer. For example, you help with questions about the wallets, tokens and specific projects. 
You discuss all interesting projects you find with the Technical Analyst team. You also work with the Marketing team on creating content. As a member of the Fundamental Analyst team, you will work alongside two part-timers and one full-timer.
If you like to research the world of crypto by diving into promising projects, and you do not mind that they sometimes turn out to be unsuitable, this is a job for you.
Agenda
Fundamental Analyst

On a good day, you find a new project. At first, you are not sure whether the project has potential, but after a thorough analysis, you realize that the project is indeed undervalued and thus important to the community.
On a lesser day, the market keeps on declining. This has consequences for the community members and potential projects.
09:00

10:00

11:00

12:00

13:00

14:00

15:00

16:00

17:00
Lunch

Answering community questions

Searching and analyzing promising projects

Creating content

Lunch

Searching and analyzing promising projects

Meeting with Fundamental Analyse Team

Answering community questions

Creating content

Documenting special events

Lunch

Creating content

Answering community questions

Searching and analyzing promising projects

Creating content

Documenting special events

Searching and analyzing promising projects

Lunch

Answering community questions

Searching and analyzing promising projects

Searching and analyzing promising projects
Voorbeeld uit de praktijk
You are approached by a customer, looking for advice. How do you help them?
It could be that the customer is just looking for feedback on their own investment. In that case, you refer them to a good source that explains what they need to know. Most of the time, you already have the source written out, although it could be that you write the source yourself.

Sometimes, since you are an expert, you add your own opinion to the advice you give the customers, for example on specific projects or investments.
Groeipad
Eight Global is working on a personal development plan with an official budget. Among other things, this budget finances courses and training courses, which promote the development and growth of employees. Currently, Eight Global is still in the start-up phase, so the ways an employee can develop, depends on their own initiative.
Werken bij Eight Global
Eight Global is in 2020 opgericht, met als doel het begeleiden van mensen bij het op orde brengen van hun persoonlijke financiën. Dit doet de organisatie door klanten te begeleiden bij Trading, Investing en Learning. De core focus ligt hierin op crypto. Inmiddels is de start-up al veel gegroeid: van één oprichter tot een team van ca. vijftien medewerkers. Veel klanten komen bij Eight Global binnen omdat ze geld willen verdienen, en inzien dat dit niet gaat door simpelweg te volgen wat anderen doen. Ze willen meer leren, en zelf aan de slag. Eight Global voorziet in deze behoefte door financiële- en trading tools aan te bieden.
Hoofdkantoor in Amsterdam

Internationaal klantenbestand

25% / 75%

Gem. leeftijd eind 20

15 medewerkers

Thuiswerkmogelijkheden
Collega's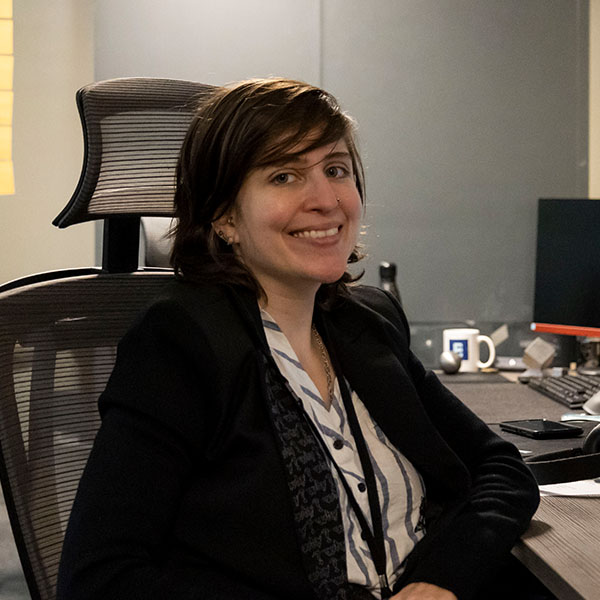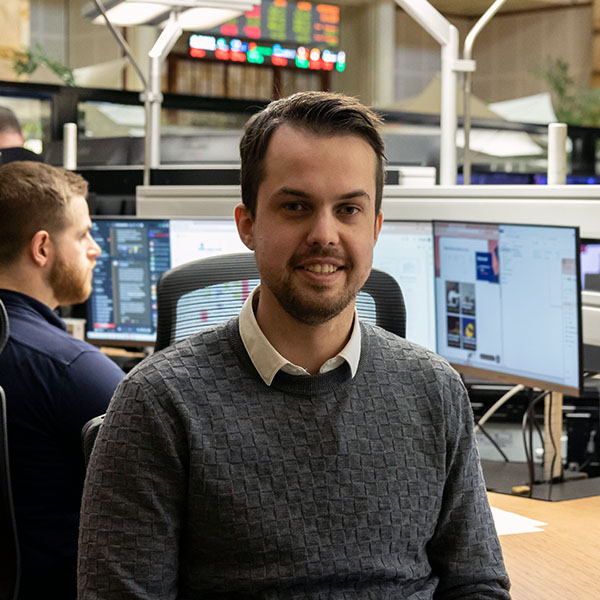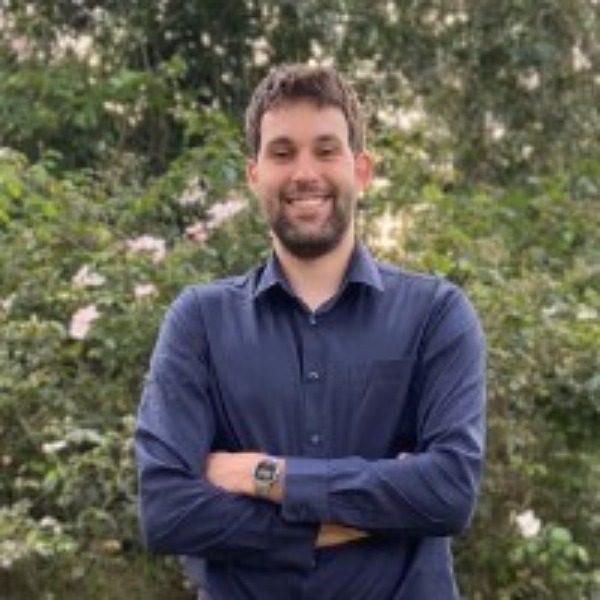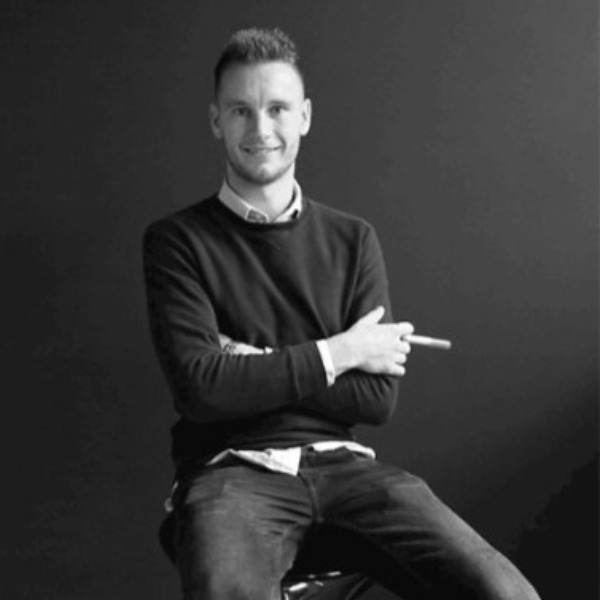 Sarah Chebaro - Marketingmedewerker
Waarom ben je bij dit bedrijf gaan werken?
Mijn functie is wat ik zoek op carrière gebied. Na het eerste gesprek wist ik dat dit een geweldig bedrijf zou zijn. Ik hou van de bedrijfscultuur en de mensen die hier werken: ze zijn niet alleen collega's, maar ook vrienden geworden.
Wat was je vorige baan?
Nieuwsartikelen schrijven en documentaires maken.
Wat doe je in je vrije tijd?
Sport! Ik ben een enorme fanatiekeling van contactsporten en doe momenteel aan kracht/gewichtheffen.
Michaël van de Poppe (29) - CEO
Waarom ben je bij dit bedrijf gaan werken?
Ik heb Eight Global opgericht omdat ik een verschil wil maken voor mensen die in de crypto-industrie willen investeren. Hiervoor missen ze bepaalde bronnen in de crypto scene. Wij bieden deze tools wel aan. Vanuit die optiek, en doordat ik een daadwerkelijke, fundamentele bijdrage lever aan het leven van klanten, ben ik ongelofelijk gemotiveerd om met Eight Global te werken en te groeien.
Wat was je vorige baan?
Ondernemer
Wat doe je in je vrije tijd?
Uiteten, sporten, voetbal kijken, reizen en boeken lezen.
Teun Kerkhof - Analyst
Waarom ben je bij dit bedrijf gaan werken?
Eight Global is een geweldige plek voor crypto-enthousiastelingen om hun kennis nog meer bij te schaven en betrokken te blijven binnen de ruimte. Via ons educatieplatform help je anderen aan boord te komen, en crypto-beleggen te begrijpen. Ons team bestaat uit analisten in crypto TA en FA, op zowel handel- als investeringengebied. Hier werken, betekent leren, een bijdrage leveren en anderen helpen. Niet alleen onze leden, maar ook je collega's, want crypto is een continu innoverende en veranderende industrie: dat maakt het zo bijzonder en uitdagend.
Bart Janssen - Analyst & Growth Marketeer
Waarom ben je bij dit bedrijf gaan werken?
Het combineren van mijn werk met wat ik het liefste doe (crypto) breng ik hier in de praktijk. Ik ga elke dag met plezier naar mijn werk, omdat ik met jonge en gelijkstemde mensen een snelgroeiend bedrijf aan het opbouwen ben.
Sollicitatieproces
You send in your application
First meeting with Supervisor
Second meeting with Managing board
Offer